East Coast
Epic East Coast and Labrador
20 nights
On this expedition cruise we witness the transition from the milder Canadian Maritimes region into the higher Arctic latitudes. The climate, scenery, vegetation and wildlife all change as we navigate along the coastline of Labrador heading for Baffin Island.
Today, the region offers fascinating cultural diversity, found in the small villages and towns that dot the coastline. Inuit, European and even Viking history can be found here. Wildlife is a major highlight and we encounter this on daily shore excursions, cruising in our zodiac boats and from the expansive outer decks of the ship as we sail from Sable Island to the Torngat Mountains National Park further to Baffin Island.
Do you have specific questions about this voyage?
Talk to Us
Route Map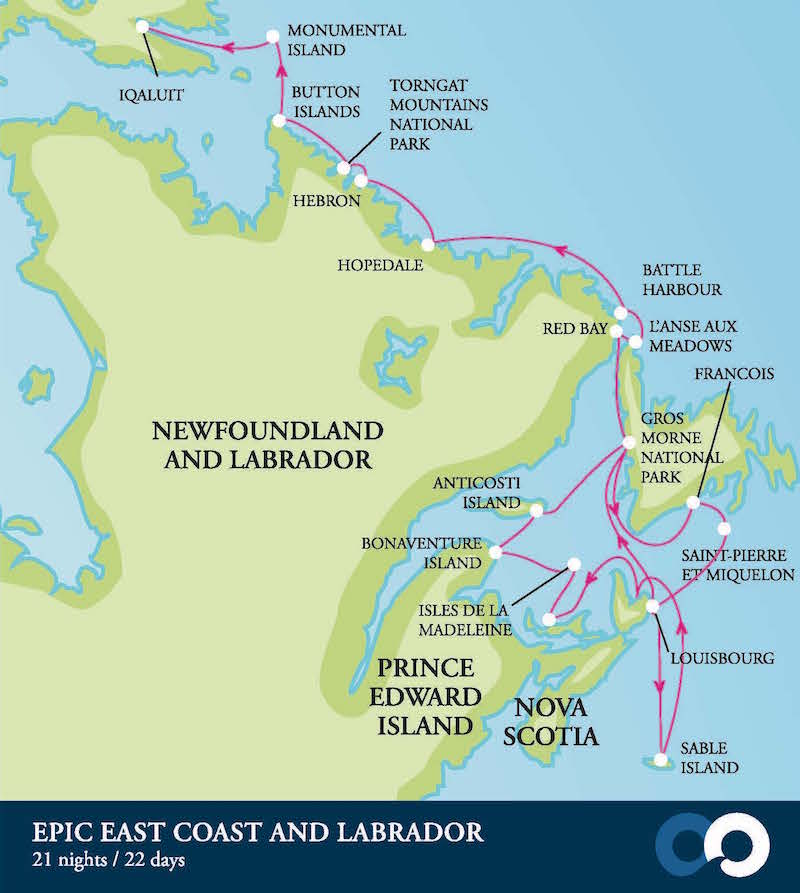 Departs from: LOUISBOURG
Returns to: IQALUIT
This voyage ends with a flight from Iqaluit to Ottawa.